"If Sustainability is a social class issue,
then we are here to democratize it. "
We started in 2014, in France with a simple concept, The Proper Sneaker ™. The goal at the time was to create a minimal footwear line, handmade of high quality. The branding wasn't properly defined, almost gimmicky at times, the dna was clear since its inception. We were trying to find a balance between simplicity and efficiency. The sneaker gained a lot of exposure from notable publications and celebrities but the market became flooded with "Minimal White Sneakers". The market also started to shift from "Tribe" to "Community", wholesale to direct-to-consumer and from "celebrities" to "niche influencers".
So we had to sit down and think about our purpose if we wanted to play for forever. The goal always has been to do meaningful things, from a different and fresh perspective, with intention and taste.
Camille Tanoh & Sonia Tanoh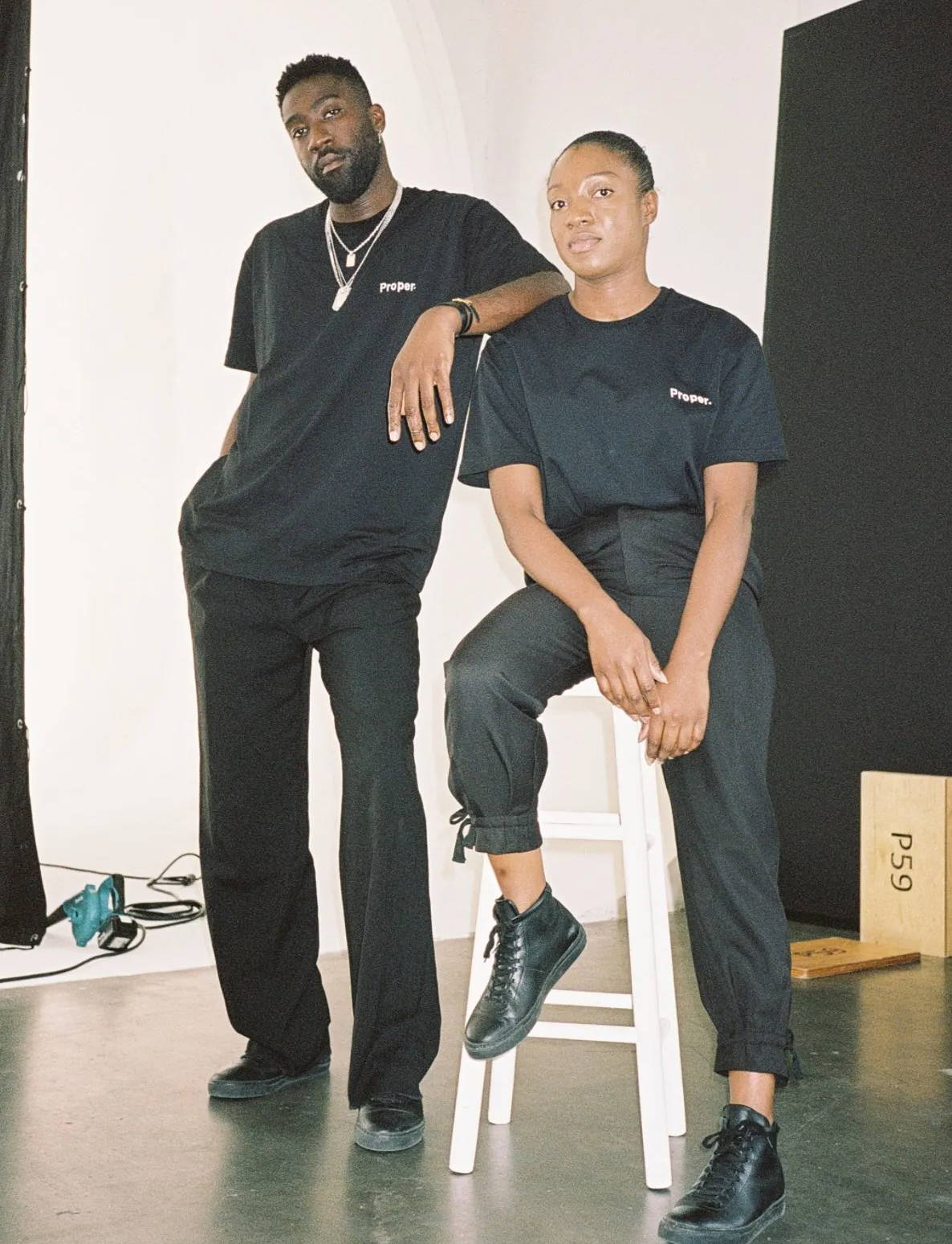 In 2016, we decided to move to New York, to develop the brand after being dropped from our showroom at the time. We started by pulling out our products from distributors to focus on the rebranding and our new direction. It was a very difficult time, because everybody had an opinion on what we should do, we were confused. We stopped generated revenue and we couldn't find the end of the tunnel. The word "Proper" has been used countless times, so we had to figure out something new and fresh in terms of identity. We also started talking to early stage VCs, but none of them were interested in our niche market. We were at the crossroad between a start-up and a soulful fashion label. 
We received 74 "Not interested, but let's keep in touch guys."We spend a good year trying to fundraise unsuccessfully and worked as creative consultants to finance our rebranding, the inventory, the legal aspect of the company, the warehouse, the website, the films, the content, the lookbook [...]
We realized that being able to fundraise was more of a sign of your current network than a sign of building a profitable company. So we worked hard, meetings after meetings, DM after DM, going to museums for references, taking several trips to Portugal for prototyping, dealing with expenses, hiring, borrowing and learning all about patience and self-awareness. It made us appreciate everything more and we realized that we could build this company ourselves from the ground up.
The Proper Label Inc, Headquarters, New York, Downtown, 2018.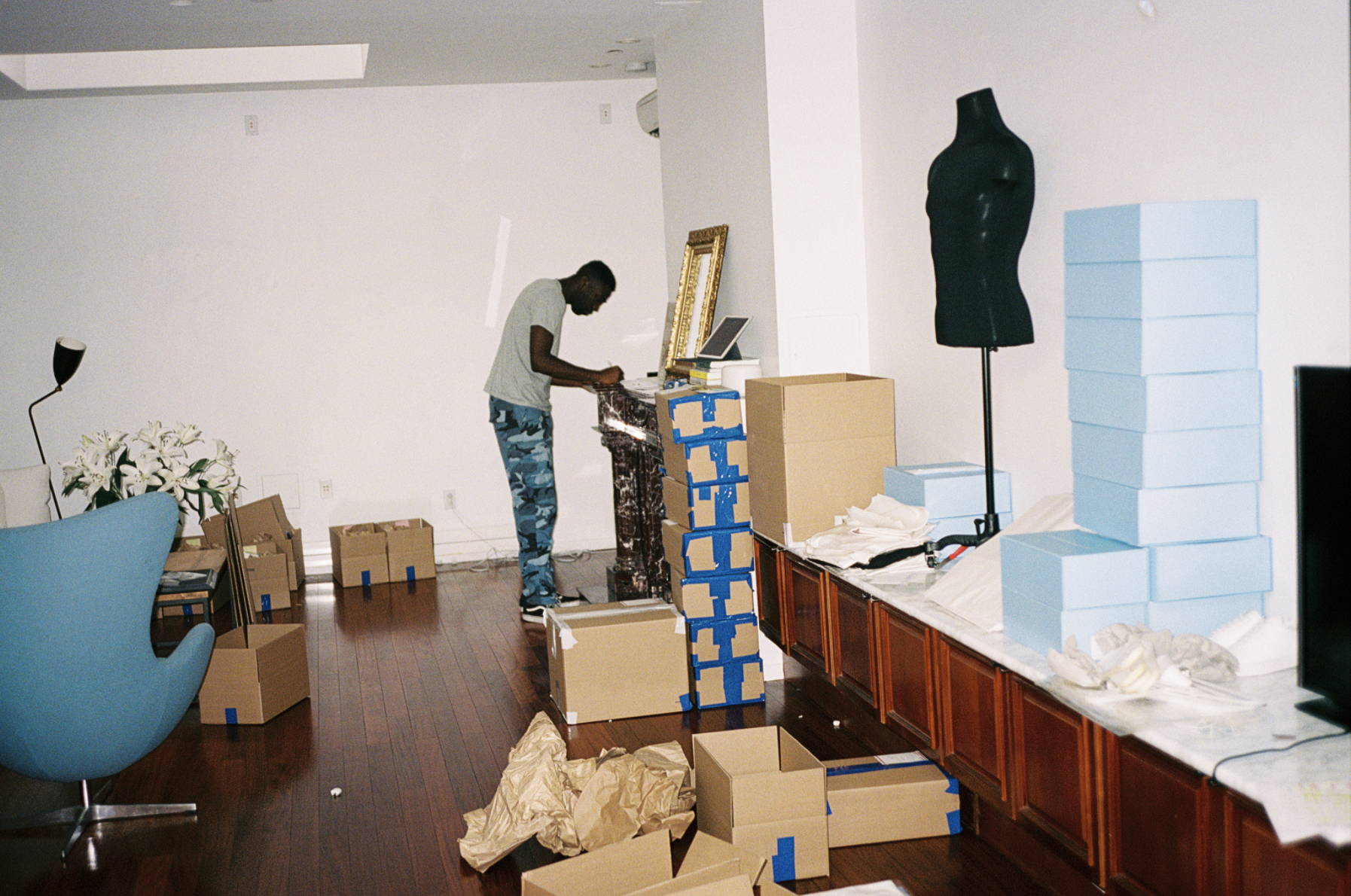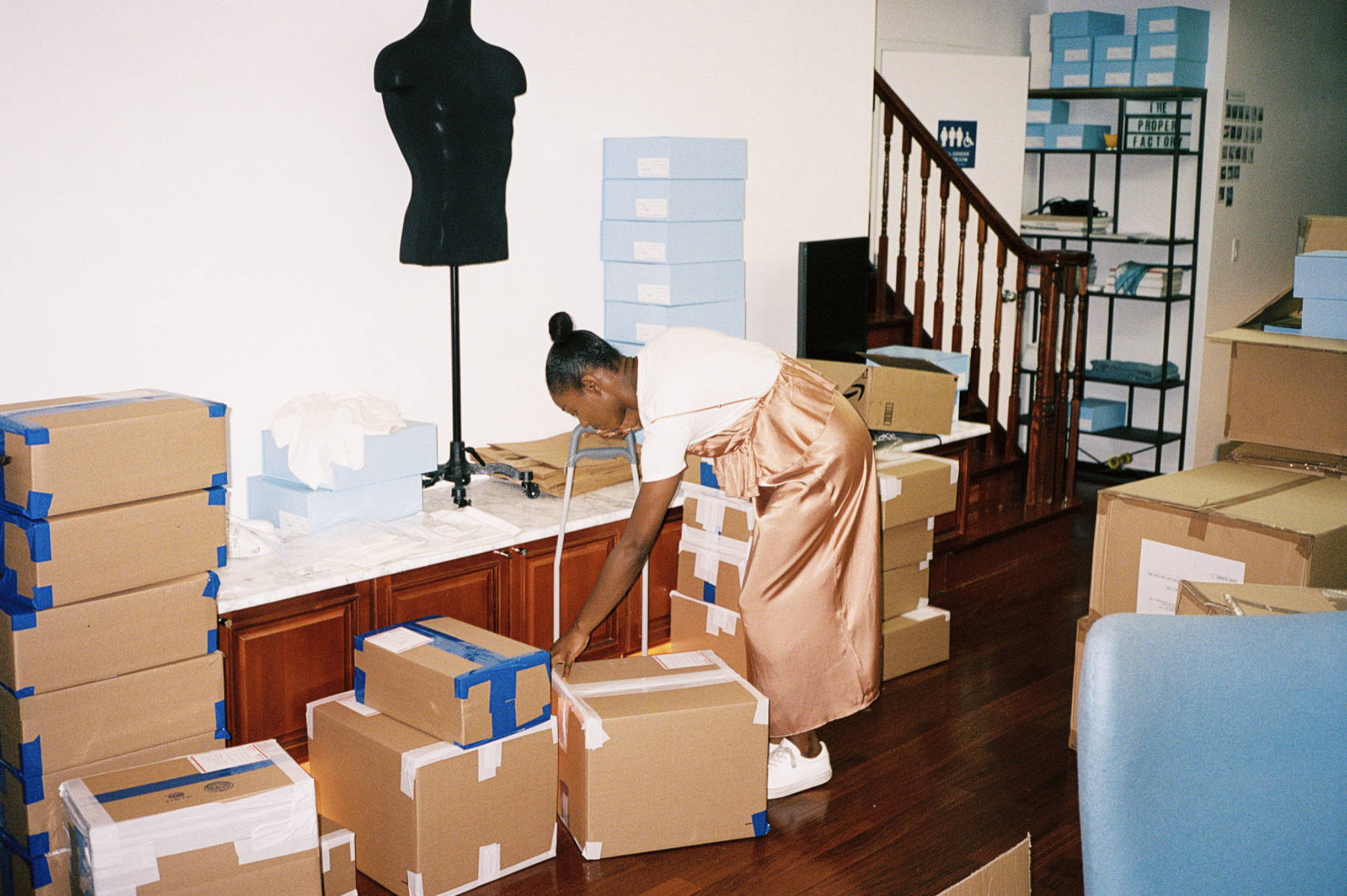 The goal was clear. We wanted to build a fashion label with the characteristics of a star-up. We set up new standards. Our products should be manufactured responsibly, sold with integrity and recycled by our "own" proper community. We should not dupe the consumer and use sustainability and transparency as a PR angle but simply make these our standards and document it. We should make entertaining and utilitarian content that provide value to the consumer while we behave like a media company.
We wanted to build a brand with strong imagery and community based values.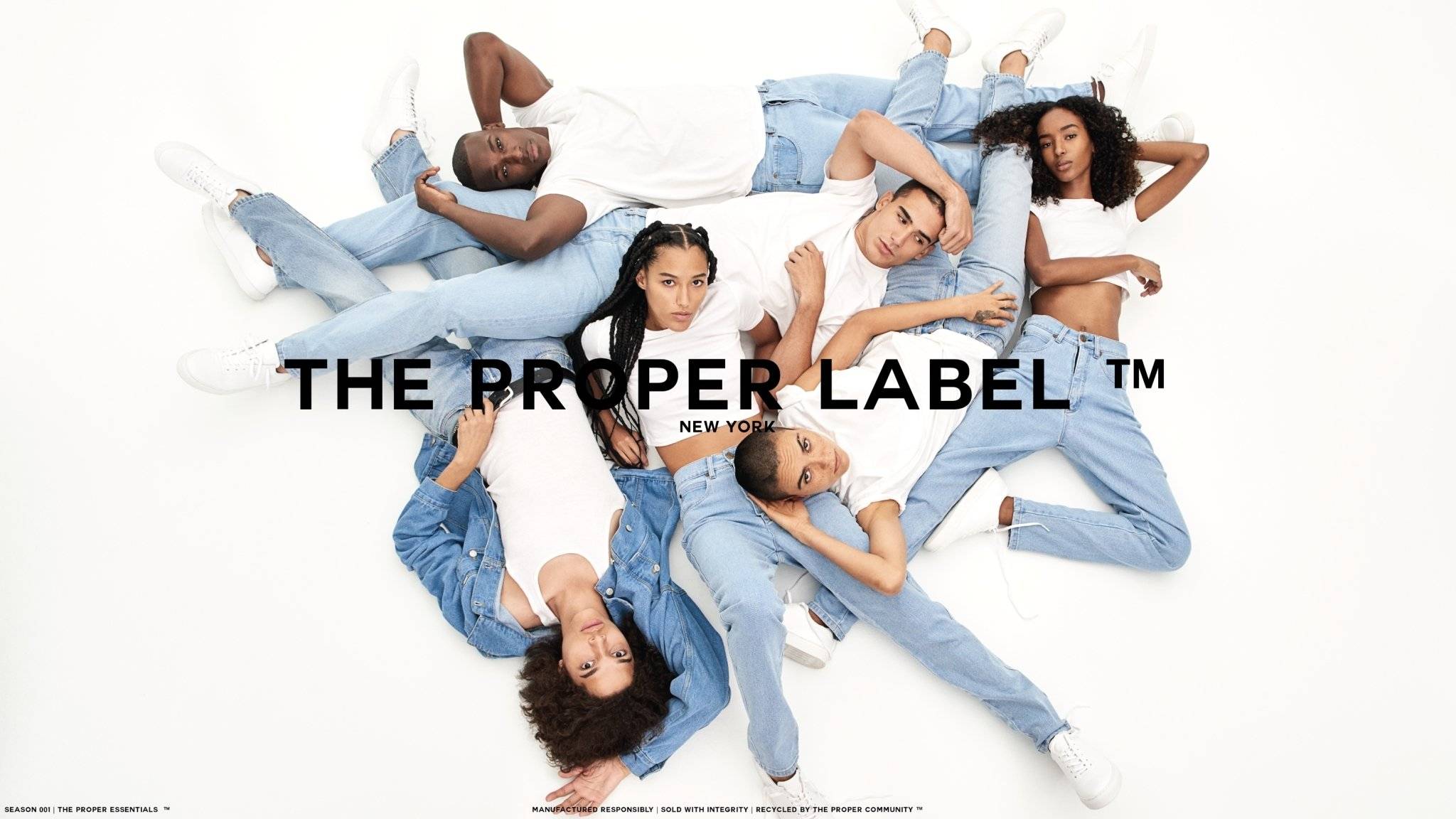 We picked a colour that would represent our brand. So we chose this pantone color 283C because it was an inclusive, elegant, welcoming and soothing colour that wouldn't create any distance.
We felt that this blue would welcome our new identity, filled with hope. Blue is the color of the sea, the sky, often associated with depth, stability and tranquility. Regarding the font that we chose for the logo of the brand, we went for a strong Couture font, in bold, that gives a fashion-feel with the dynamic of a start-up.
We used to manufacture irresponsibly. We decided to learn about durability and make ourselves knowledgeable about circularity and responsible manufacturing. We've learned a lot with the help of the innovative recycling company TERRA CYCLE and Wearable Collection. We spent the past years learning about sustainable practices that we can implement to extend the use-cycle of our products, and remove the idea of clothing waste for good. We decided to create a unique code of conduct, under the name of "The Proper Way ™". We discussed things that we could improve with our suppliers, partners and manufacturers. Those past two years have been very challenging, but we found a way to be heard and understood by everybody in our supply chain. We started to design with a 'end-of-use' mindset and it changed everything. So now with the consumers' willingness, we hope that we can build a circular system for The Proper Label ™ while building a Proper Community that stand for equality and social justice.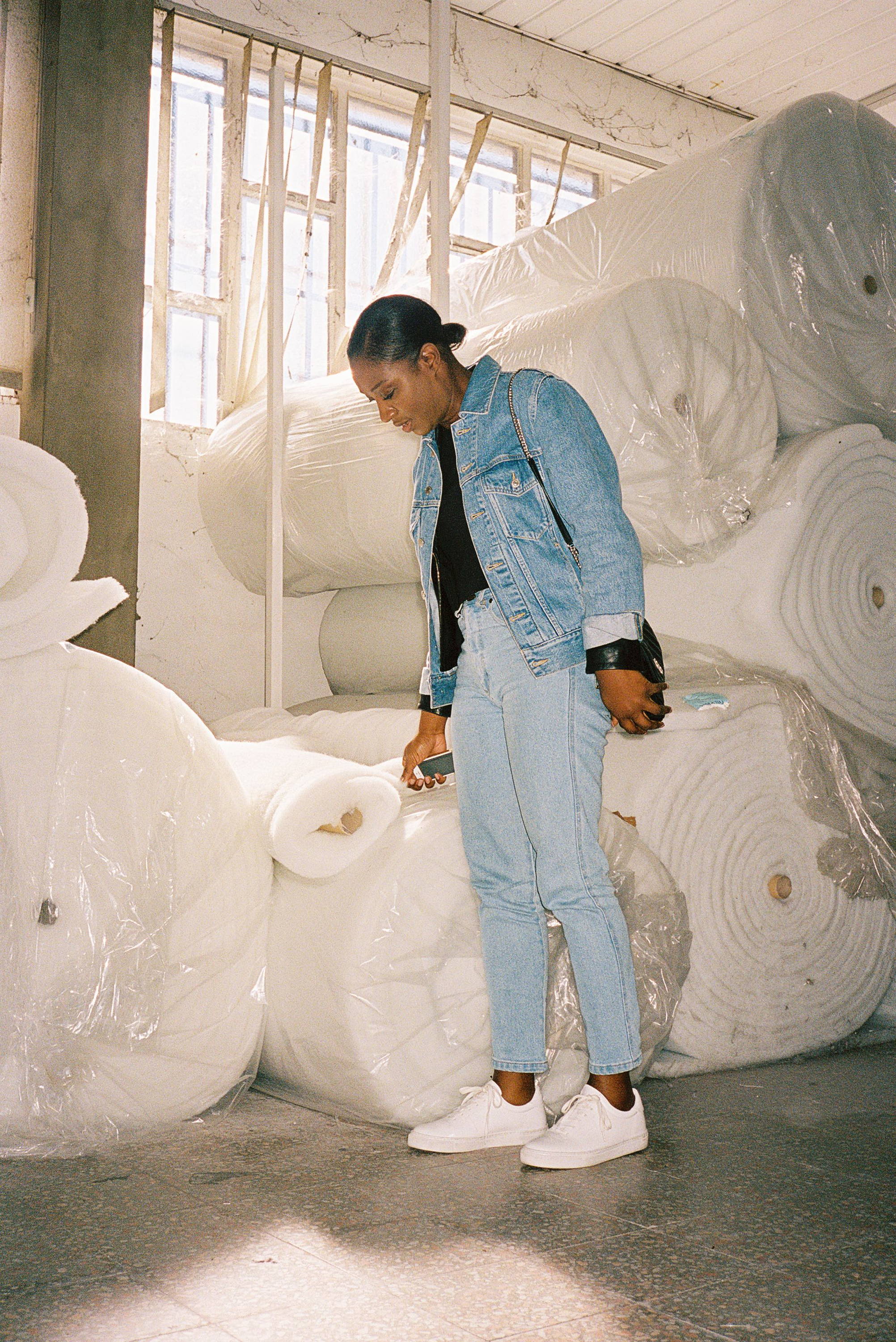 Behind The Proper Label Inc, New York.